Presentation about Vivliostyle at JEPA seminar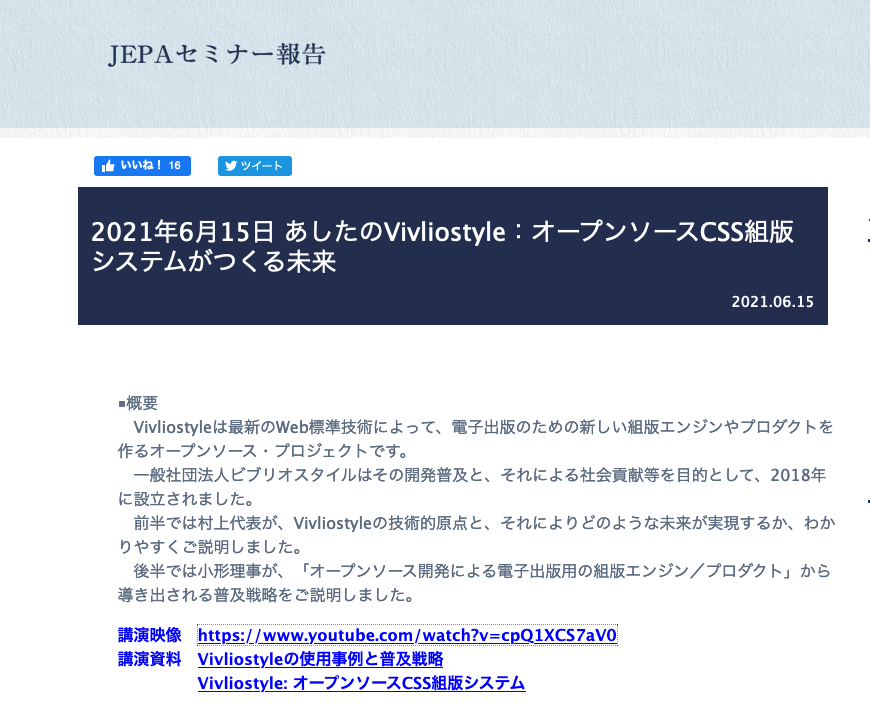 On June 15, 2021, at the invitation of the Japan Electronic Publishing Association (JEPA), Shinyu Murakami and I gave a presentation on Vivliostyle. The following is the record (Japanese only).
The summary of the presentation was as follows: Shinyu Murakami gave an overview of CSS typesetting and the Vivliostyle project, and then I reported on the following five use cases with demonstrations.
Of the above, we were not involved in the development of case 4, and it is a case where the user found and used Vivliostyle on their own. We were happy that he had chosen our products. I wanted to take this opportunity to help promote it, even if only a little. Please take a look at the video demonstration.